___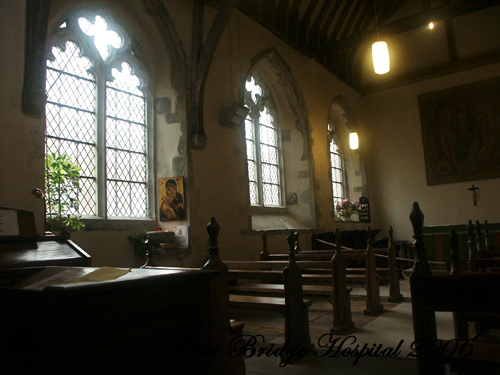 _
A view of the Pilgrims' Chapel from inside the doorway at the top of the stairs. The chapel is dedicated to St. Mary, and was rebuilt in the early fourteenth century. It was restored in 1927, through donations while under the mastership of Arthur Arnold Carter M.A. (who was also rector of St. Alphege church). It was used in the 1930's for services, confirmations and teachers "preparation classes."
The chapel contains some old wooden pews and a "set of ancient stalls with misericords" which came from Holy Cross Church and are dated from the 15th century.
The chapel was also used as a schoolroom from 1569 to 1880.