8 MERCERY LANE - HAL DRURY
Prior to Edward Crow the shop was run by Hal Drury
Hal Drury was born in 1839 in Canterbury, Kent
In 1861 Hal is living with his father John George Drury (Iron Founder, Ironmonger employing 83 men and 14 boys), Hal is noted as Clerk. In 1871 he is living in St. James Dover with his father (Magistrate & Iron founder) and is noted as Stationer. In 1881 he is still living at home in Dover St. James with his parents and sisters. Noted as Stationer, remains unmarried.
In 1891 he is in Hastings, Sussex, living on own means, and remains in Sussex up to at least 1901, at 111 London Road.
There was a death of a Hal Drury born c. 1840 in 1902 in Blean, Kent.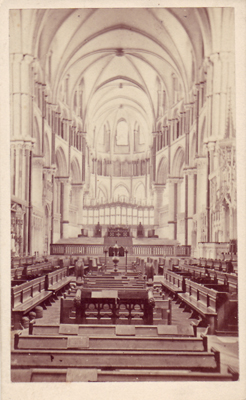 __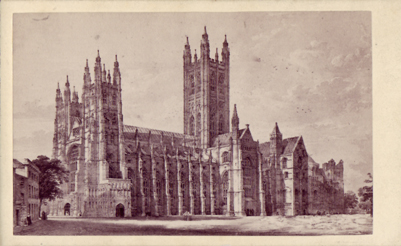 Rambles Around Old Canterbury, Francis W. Cross & John R. Hall, Published by Cross & Jackman & Hal Drury, Canterbury, 1882