~ ROSEMARY LANE ~
CANTERBURY
St. Mildred
1796, Crab Lane (CCA)
*runs east-west between Stour street and Castle street and north-south between Hospital Lane and Gas Street
*Compulsory purchases by Canterbury Housing Committee, 3-32 Rosemary Lane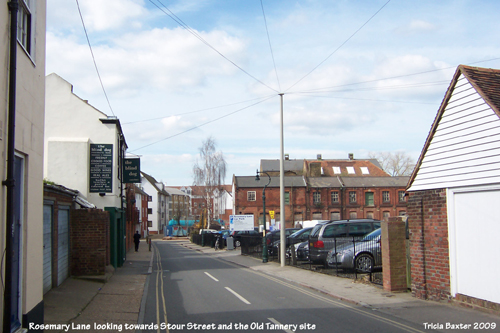 Rosemary Lane looking towards Stour Street and the Old Tannery Site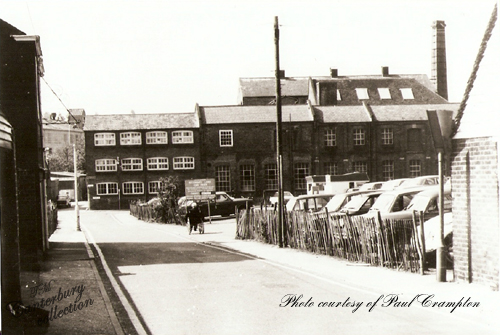 photo courtesy of Paul Crampton www.paulcramptonbooks.co.uk/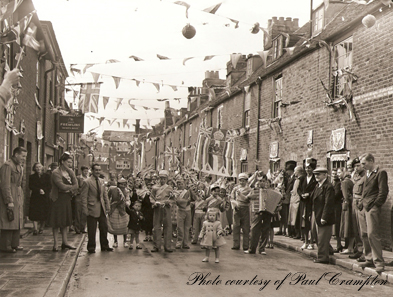 photo courtesy of Paul Crampton www.paulcramptonbooks.co.uk/
No. 1 & 2
William SIDBETTER, Boot maker and beer shop keeper ^
Henry W. HYMANS, Licensed Victualler (
No. 3
William MINTER, Painter, son in law John BOUNDS, Painter, wife of son in law, Agness E. BOUNDS ^
Angess L. BOUNDS (
No. 4
George BOUNDS, Plasterer ^ (wife Jane, Dressmaker, daughters Fanny, Louisa, sons George, James, Walter)
Jane BOUNDS (
No. 5
John COLE, Carpenter ^
Ambrose ASHBY, Carpenter (
No. 6
Frances STEDDY, Proprietor of houses^
daughter Emma STEDDY, milliners apprentice, son James STEDDY, scholar
Stephen BAKER, Gas Works Labourer (
No. 7
William DELO, Proprietor of houses ^
1865 Poll William Hall DELO, 7 Rosemary Lane, Canterbury (parish of qualification - St. Mildred)
John W. FINNIS, Tanner (
No. 8
Charles BERRISS, Coach Trimmer ^
Alfred C. BAKER, Tanner (
No. 9
Jeremiah MURRAY, Railway engine driver ^
Edward HACKMAN, Tanner, Shedman (
No. 10
Charles DODD, Police Inspector ^
George DUNK, Labourer (

No. 11
George HUNT, Engineers labourer ^
William READ, Brickmaker (wife Ellen, nee HODGES) ^
William C. HARVEY, Iron Moulder (
No. 12
William JORDAN, Carpenter (journeyman) ^
Ruth GRIGGS (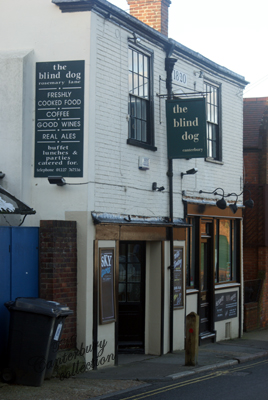 The old Cardinals Cap, now The Blind Dog (2011)
No. 13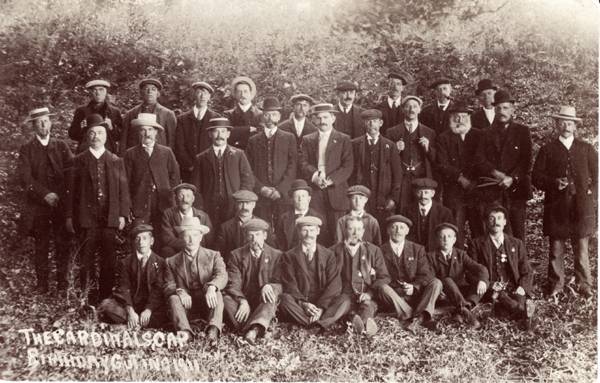 The Cardinals Cap Birthday Outing 1911
1828 CARDINAL'S CAP, Johnson FRANKS, Rosemary Street
1832 CARDINAL'S CAP, Levi LAMBOURN, Rosemary Lane
1838 CARDINALS CAP, Thomas GILBY, Rosemary Lane
James CHAMBERS, Victualler ^
Stephen MAY, Licensed Victualler (
No. 14
Albert JOHNSON, General Labourer (
George BECKETT, French Polisher ^
No. 15
Elizabeth VINCER, Laundress ^
No. 16
Joseph CLIFTON, Field labourer
No. 19
John BUTCHER, Tanner (
STONE COTTAGES (19 Rosemary Lane)
No. 1 PACKMAN
No. 2 BUTTERFIELD
No. 3 WICKENDEN
No. 4 BODWELL
No. 5 HUTCHINS
No. 6 BRANCHETT
No. 7 BAKER
No. 20
William ROALFE, Black Smith *
(St. George the Martyr - April 8, William ROALFE, bachelor and Sarah SAFFERY, spinster)
1881 *William ROALFE, sworn. Where do you live? 20 Rosemary Lane. What are you? A smith. Did you get any money in the last election? No. Did you get anything in 1870? Yes. How much? 10s. From whom? William LAMING. Was that for your vote? Yes. Did you get any money before at any election? No.
RE: Roalfe name - *Kent...At the anniversary of the Kent Society for the encouragement of Agriculture and Industry, holden at Canterbury on the 10th of June, the following premiums were adjudged:....To Mr. ROALFE, of Canterbury, for his best cart stallion, five guineas. 1808 MM
1812, Married at Canterbury, Mr. Benjamin ROALFE to Miss Harriet Horn. MM
1760 - St. Peter's - Jan 6. John Cantwell of the parish of St. Dunstan and Susanna ROALFE, by banns
Bankrupts November 13, 1755, Thomas Roalfe, of Canterbury, Harness Maker. Miscellaneous Correspondence
Registers of Canterbury Cathedral - April 8, 1861 - John Ellis ROALFE, age 21, Bachelor of Chislett, Saddler, son of James ROALFE & Elizabeth Caroline BLOGG, age 28 of the Precincts of this Cathedral, Spinster, daughter of James BLOGG.
"Five hundred guineas were last month offered for Diddler, that wellbread stallion, who broke down in the running for the Gold Cup at York races, late the property of Mr. F. MELLISH, now of Mr. ROALFE, horsedealer at Canterbury. Sporting Magazine 1807 (vol. 29)
George BARRETT of Deal mariner, bachelor and Rowena ROALFE of Harbledown, spinster at D.
Marriage at Canterbury, 1821 - Mr. C. BRIGGS to Miss ROALFE
Law Journal - 1835 - Stephen COX, of Herndon, Middlesex, and of Brunswick Street, Stamford Street, Surrey, horse dealer; joint div. of John ROALFE (deceased) and Stephen COX, of Canterbury.
Thomas Taylor, Carman (
No. 21
Richard STRAND, Coal Heaver (
No. 22
Susannah WHITE, Tailoress *
Henry COLLARD, Gas Stoker (
No. 23
William SOLLY, Farm Labourer *
John W. JOHNCOCK, Brewers Servant (
No. 24
George KEMP, Journeyman Carpenter & wife Sarah (ch. James and Annie C.) ^
Oliver WILTSHIRE, Labourer *
Ann WILTSHIRE, Charwoman (
No. 25
John FORD, Cordwainer ^
John FORD, Shoe Binder *
John FORD, Shoemaker (
No. 26
Charlotte GANN ^
James BRETT, Sail Maker *
James BRETTt, Tent & Tarpauling Maker (
No. 27
Henry ROSE, Cordwainer ^
Henry ROSE, Cordwainer *
Thomas GAMBILL, Gas Stoker (
No. 28
Robert Wilkinson, Tailor ^
Albert JAMES, Tailor *
Albert JAMES (
No. 29
Charlotte NEWTON ^
Richard W. KNELL, Waiter *
"Richard Watson KNELL. What are you? I am a waiter. Where do you live? 29 Rosemary Lane. ....Who is Charles Knell that lives at St. Mildred's Street? He is my father....." Parliamentary Papers
William EASTMAN, Whitesmith (
No. 30
Thomas FOWLER ^
Richard EASTMAN, Labourer at the Soap Works *
Richard EASTMAN, General Labourer (
No. 31
Rachel SMITH, Charwoman *
Benjamin MORLEY, Labourer (
No. 32
William HUGGINS, Carpenter ^
James DUNK, Bricklayer *
James DUNK, Bricklayer (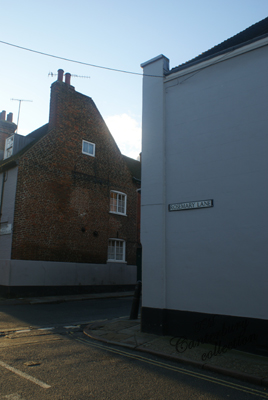 Poll book 1830
John BUTLER, Rosemary Lane, Butcher
1838 Henry Grant BROWN, listed under Carpenter, Rosemary Lane
1838 BRICKLAYERS ARMS, John HARRIS, Rosemary Lane (Taverns and Public Houses)
Compulsory purchases by Canterbury Housing Committee, 3-32 Rosemary Lane